Welcome to the home of the Woocommerce multistore plugin
The Woocommerce multistore plugin are used to to manage often used features at unlimited woocommerce stores from one single WordPress Multisite admin.
About the Woocommerce multistore plugin:
The plugin facilitate an easy way to manage and publish products across a WordPress MultiSite environment with multiple web shops at different domains, sub domains or sub directories. There is a main product manage panel where you can manage all products for all the stores. Still, at each store you can manage the store specific products. Any product in any store can also be put on sale on other stores while keeping the maintenance only for the main product.
The stock management is provided automatically, you have the option to synchronize the stock quantity of the same products across all your stores.
Order management are made simple by providing one main order panel displaying orders from all the shops. Else the order management panel is just the same as a normal single Wocommerce install, using the same layout and functions.
If you use the same theme for many shops you can customize the theme from the WordPress multisite main admin, no need to edit the theme code in every shop.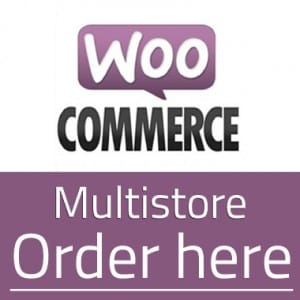 These are few of plugin main features:
Any Product can be replicated across network, making it available to any other store
A product can have different product description and price for each store.
Each store can use different language, currency, payment options and all other options that are included in a standard stand alone WooCommerce store.
Unique Product Stock management for an easy inventory evaluation. The stock synchronization option allows you to synchronize the stock values of the same products across all the stores in the network.
Product management available at the main product, or possible to update / adjust for any other places
One main WooCommerce orders panel with all domains store orders
All product meta data available for other blogs, including content images, product galleries and featured thumbnail.
Any product type as Simple, Grouped, External or Variation
Theme customization in the main admin
From one single WordPress admin panel you can manage as many Woocommerce stores that you want, there are no limits.
You can read the plugin documentation here
Suggestion for new features are very much welcomed at orders@woomultistore.com.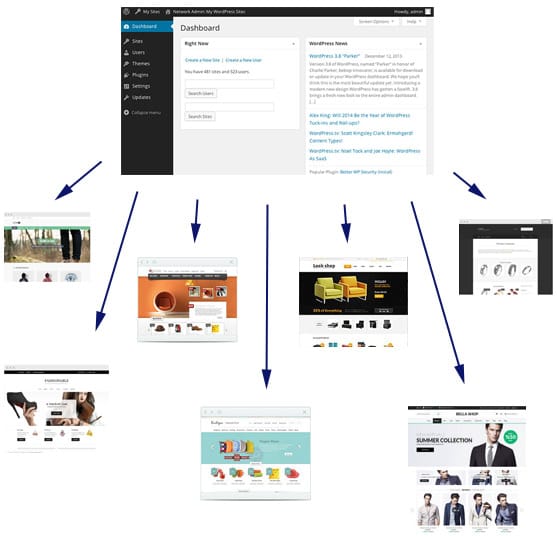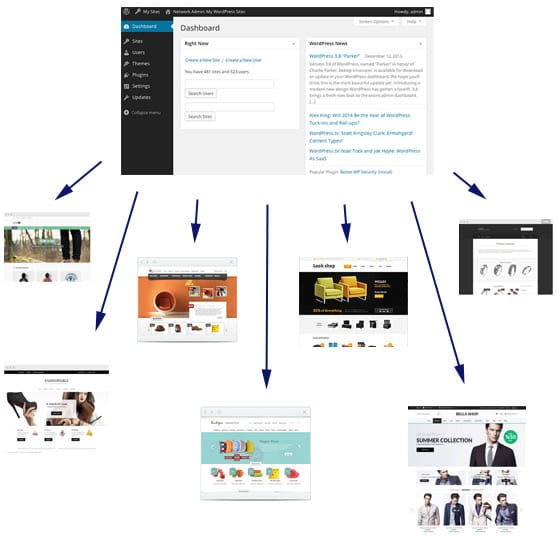 Awesome support! Appreciate your time and will to help. Benedicte
Hi, I really like your plugin…
I have tested the plugin and it works very good, big compliments from the Netherlands! Mike
It works well, also the remove and draft function work very good. Gardner
I am testing the plugin on our woocommerce multisite environment and I have been very pleased so far. Erik
Love the plugin, worth the money! Daniel
It works well, also the remove and draft function work very good. Gardner