"WooCommerce Multistore" Documentation
---
Thank you for purchasing this plugin. If you have any questions that are beyond the scope of this help file, please feel free to email orders@woomultistore.com.
---
Table of Contents
---
1) Plugin Pre-requirements – top
The plugin is created to be used under WordPress MultiSite environment. Priors deploying the code the WordPress instance should be set-up that way, one network site/store should have been created and WooCommerce should be activated (either network activated or at spesific sites/stores). WordPress and WooCommerce should be updated to their latest versions.
You need only one license for this plugin to run all your shops in the network.
---
2) Plugin Install – Automatic Installation – top
The code can be deployed just like other plugins. Under WordPress Network Dashboard follow the next steps:
Log in to your WordPress site admin.
Go to Plugins –> Add New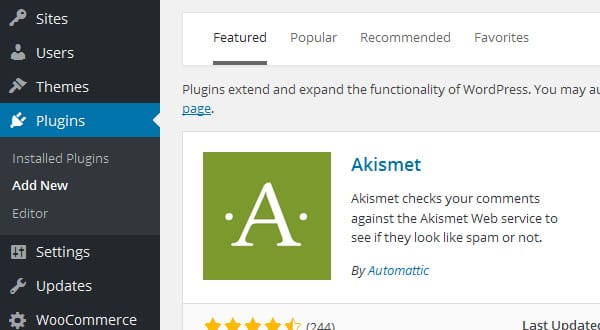 Choose the Upload option (near the top of the page).
Click browse and select the zip file for WooCommerce Multistore.
Once you've selected the file click Install Now.
Once the plugin is uploaded and installed choose Network Activate Plugin.
If the plugin is activated within individual blog instead Network Admin, it can be used whenever the code is active.
---
3) Plugin Install – Manual Plugin Installation – top
There are a few cases when manually installing a WordPress Plugin is appropriate.
If you wish to control the placement and process of installing a WordPress Plugin.
If your server does not permit automatic installation of a WordPress Plugin.
The WordPress Plugin is not in the official WordPress Plugin Directory.
To manually install the plugin follow the next steps:
Download the archive to your computer.
Extract the Plugin files and folders to your desktop (preferable).
Using your FTP program, upload the Plugin folder to the wp-content/plugins directory in your WordPress online instance.
Go to Network Dashboard, access the Plugins screen and find the newly uploaded WooCommerce Multistore in the list.
Click Network Activate Plugin to enable the code.
---
4) Basic Description – top
The plugin facilitate an easy way to manage and publish products across a WordPress MultiSite environment with sub domains, sub directories or at different domains. Any product within inner blogs can be also put on sale on other places while keeping the maintenance only for the main product. The stock management is provided automatically, but global stock management can also be turned off.
These are few of plugin main features:
Any Product can be replicated across network, making it available to any other store
Unique Product Stock management for an easy inventory evaluation
Product management available at the main product, or possible to update / adjust for any othe places
Network Dashboard WooCommerce Orders panel with all domains store orders
Network Dashboard WooCommerce Products panel with all domains store products
All product meta data available for other blogs, including content images, product galleries and featured thumbnail.
Any product type as Simple, Grouped, External or Variation
---
5) Network Administration Page – top
At the administration page you can decide if you want the stock to be synced between all shops (if you set this to "No" you can still sync single products at the single product view).
You can decide if you would like to use sequential order numbers across all shops.
You can decide the minimum user role  to be able to distribute products to other shops (sometimes maybe you dont want shop owners to be able to do that).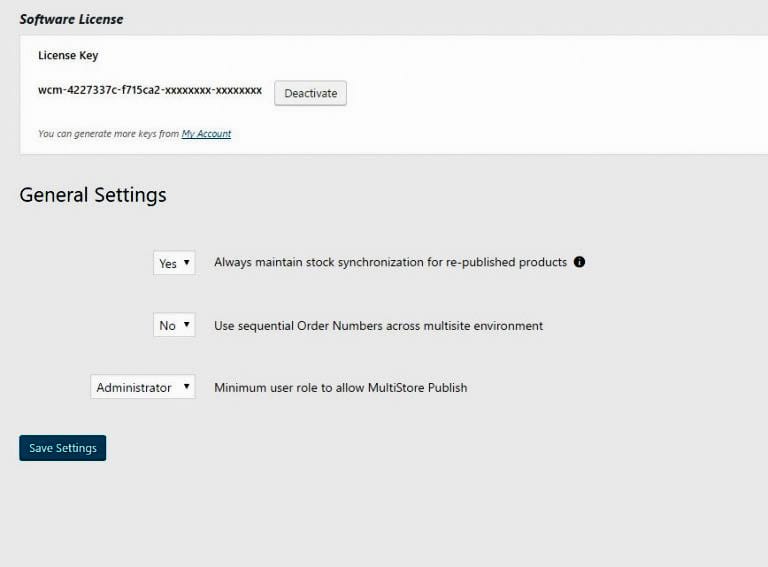 ---
6) Network Dashboard WooCommerce Orders – top
Orders are created in each store when a customer completes the checkout process and can from there be handled by a shop owner.
The plugin also provides an unique interface through which all stores orders can be viewed, managed and processed by the network super admin.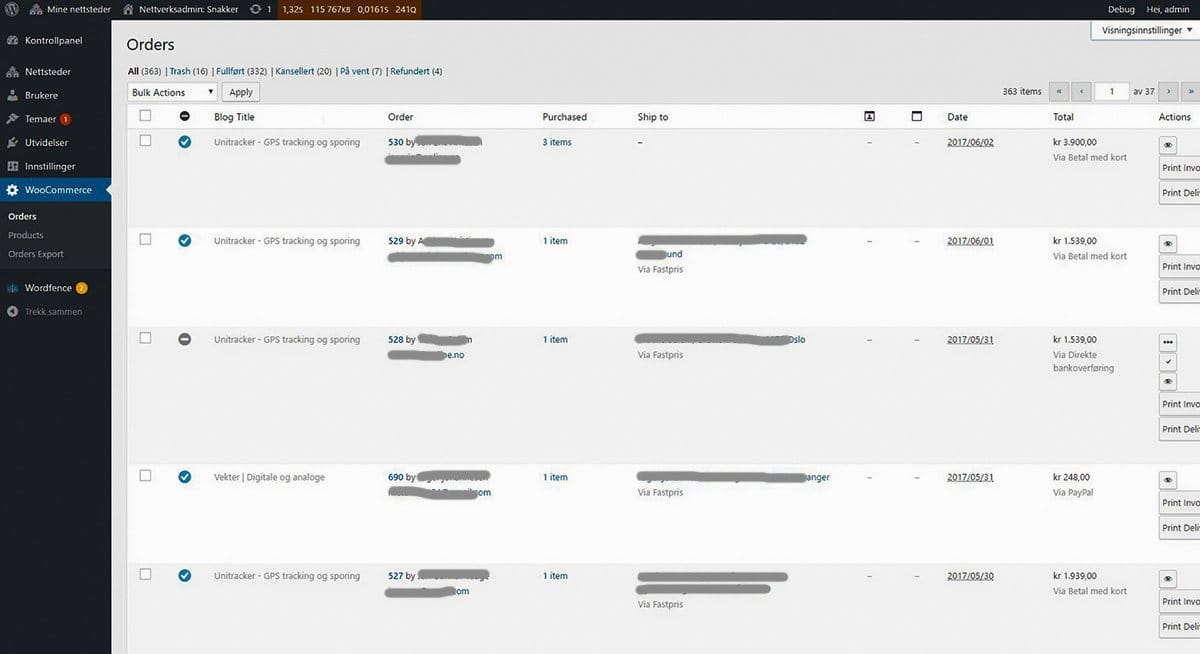 The interface is available within WordPress Network Dashboard, at WooCommerce ( menu name ). This use the same style and functionality as a default WooCommerce Orders area, including actions, filtering etc.
---
7) Network Dashboard WooCommerce Products – top
On a MultiSite environment, products are published within every shop site.
This interface is a simple way to manage products from all Network Shops, in a single place. Additional information's are displayed to easy identify the product type, the multistore status etc.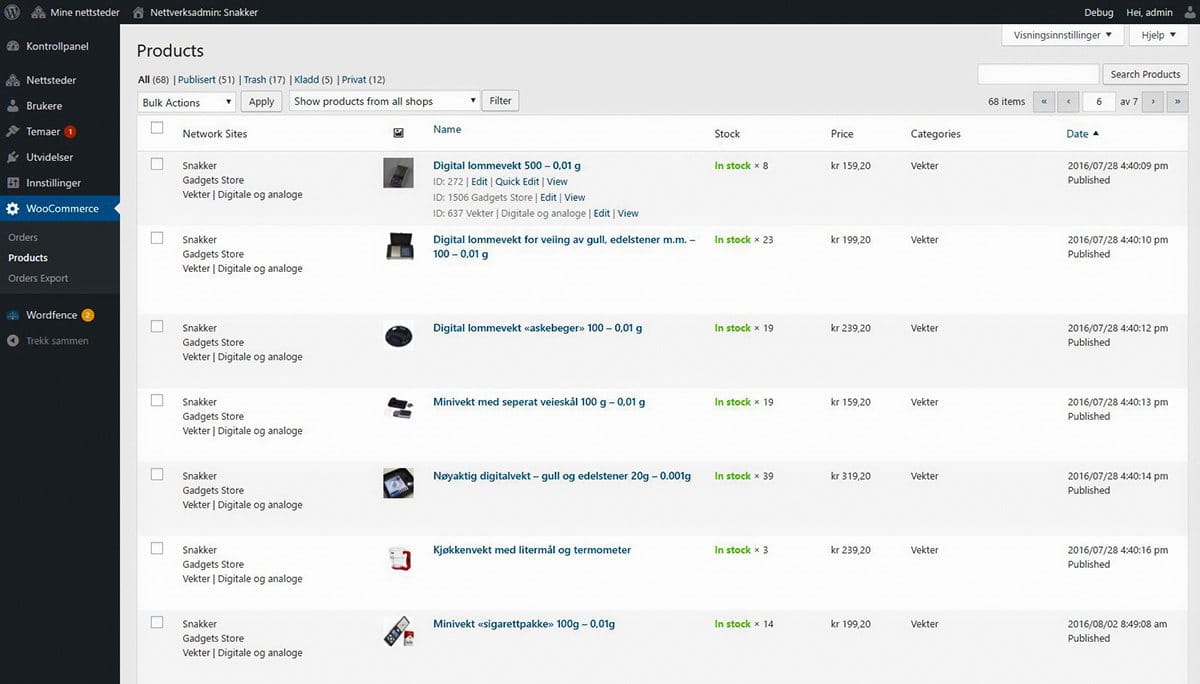 The interface is available within WordPress Network Dashboard, at WooCommerce ( menu name ). This use the same style and functionality as a default WooCommerce Products area, including actions, filtering etc. Also it include a Shop Products filtering which helps to display only products from a certain shop.
---
8) Product Network Publish – top
The product network publish functionality is an easy process using this plugin. Any product within the WordPress MultiSite environment can be network published.
Within the Product edit page, at Product Data metabox, a new tab as Network is available. This contains the other blogs within network where the product publish is possible. This also held the information's to which of the blogs this product has been already published.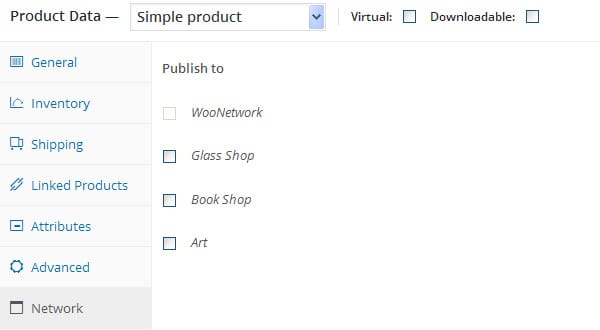 Any network published products are maintained through the original products, changes of descriptions, prices, images, shipping classes etc are automatically applied to already published data. At the blogs, such products appear as following: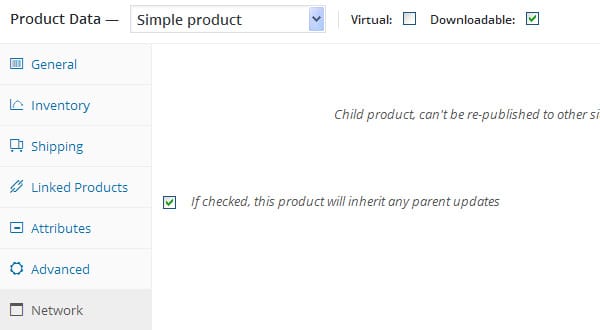 Unchecking the above checkbox allows changes on the product to be preserved on any network updates. This is also available on the main network product, by unchecking the blog where the data where pushed.
The Unique Stock functionality is an enhancement for network published products, which ensure that this fields stay the same on any store, depending on placed orders, This is available for store which use the Enable stock management. Also the Hold Stock (minutes) is apply individually depending on each store set-up.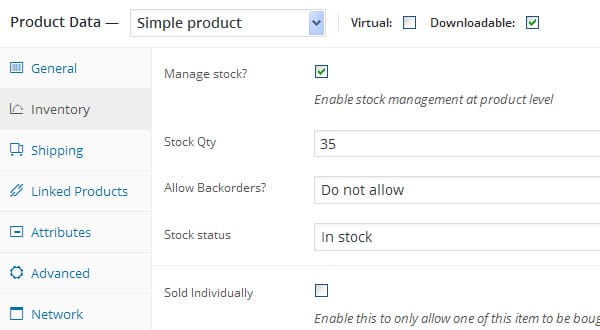 The plugin also maintain any Product Categories and Tags synchronization, any other custom Taxonomies. Also it keeps the Shipping Classes, Attributes and Variations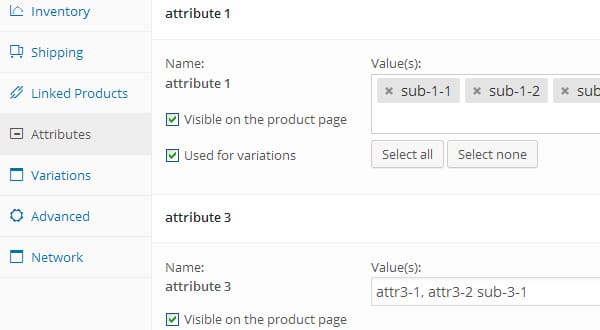 ---
9) Order Export – top
For easy order handling you can export orders and download the orders as files.
Choose from:
File format
Order dates
Order status
Site filter (choose any shop in the network)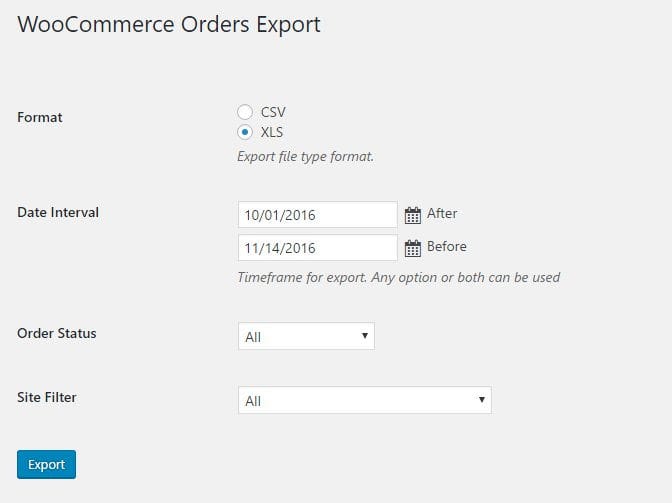 ---
---